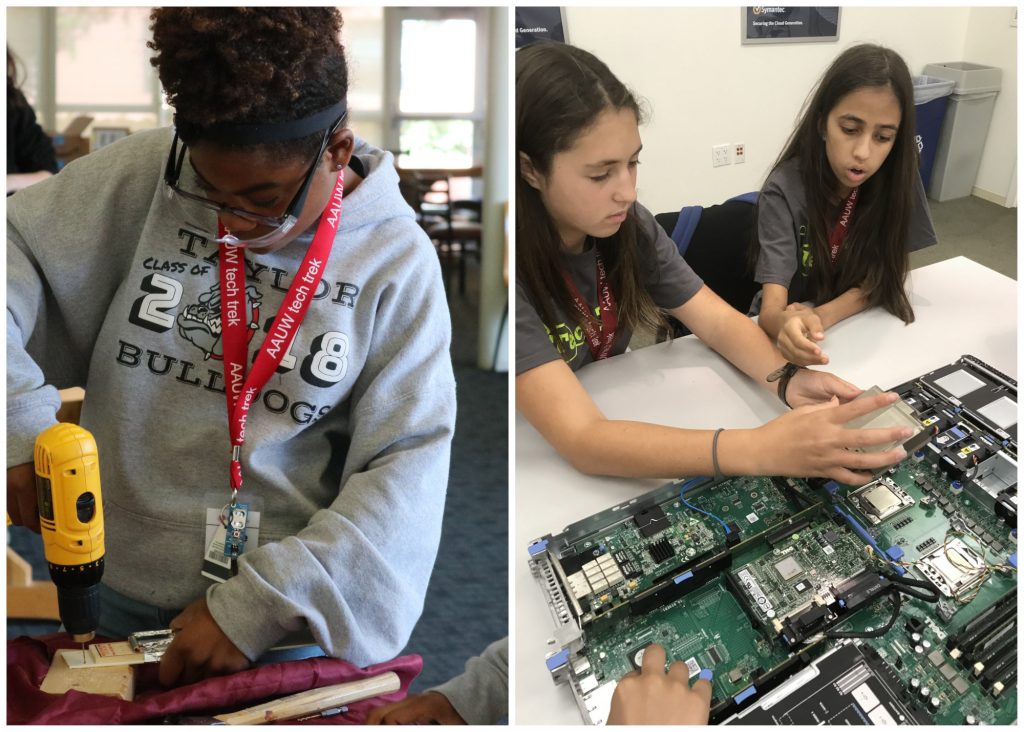 Tech Trek Camp Grace Hopper is held on the campus of Stanford University in Palo Alto, CA. Girls live in Stanford dormitories for the week along with adult "dorm moms", the camp directors, a nurse, and several former campers who are returning as counselors. Approximately 80 campers will be selected for the 2020 camp which will run from July 12-18. A typical day at camp features:
A "core class" from 9 am-noon each day. Taught by a credentialed teacher and featuring hands-on activities, the core class is an opportunity for each camper to experience one subject area in depth (campers are assigned to one core class for the entire week). In 2020 the core classes will likely include Marine Biology, Forensics Science, Introduction to Programming, and Robotics.
Two afternoon workshops that change each day. These may cover topics such as cybersecurity, design thinking, circuits, engineering principles, chemistry, etc.
An evening camp-wide activity such as Professional Women's Night, stargazing, an engineering challenge, or an exciting speaker.
The afternoon workshops and evening activities often feature local professionals who easily spread their enthusiasm and give the campers insight about the many ways that STEM subjects translate into a long-term career.
Tech Trek is looking for girls who are excited by the opportunity to try something new, learn new things, and challenge themselves. Girls must be mature enough to be away from home for the full week with little to no contact with their parents. Ideal campers will regularly participate in class discussions, work cooperatively in and out of class with other girls, follow directions, make positive choices, and actively seek to make the most of the Tech Trek opportunity. At the end of a week, our campers leave with a new appreciation for STEM subjects and careers and return home different, more confident individuals.